Lucky for all of us, stripes continue to be front and center in the world of fashion. I, for one, am a fan and I continue to add pieces to my wardrobe. They're timeless and super versatile. For the Spring '17 runway shows designers were making bold statements when it comes to this classic pattern.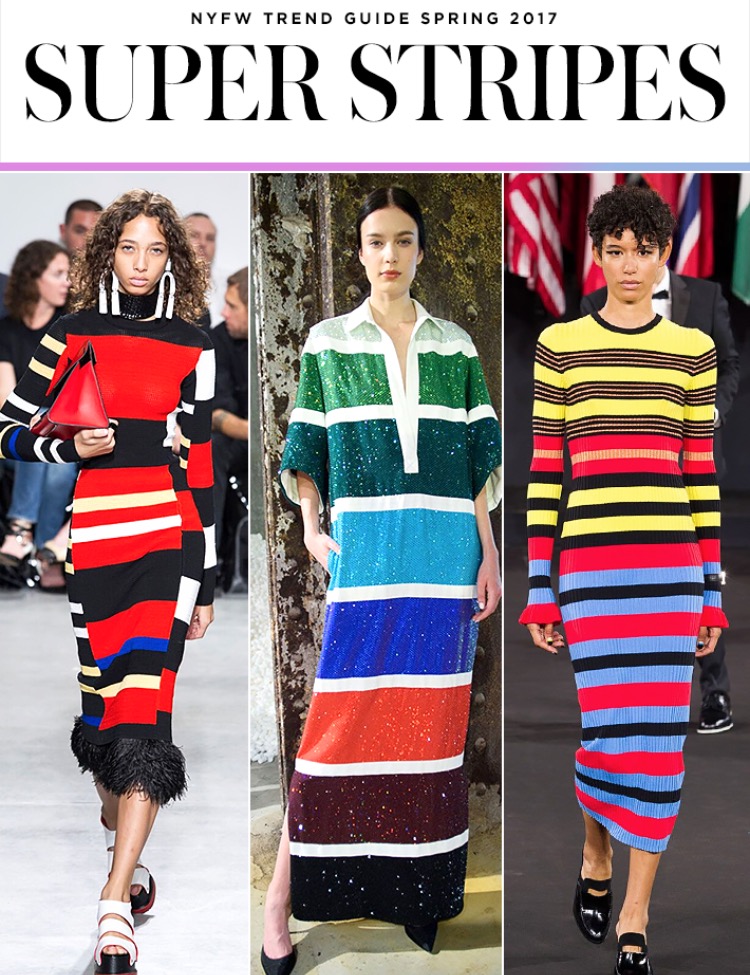 We seem to always have something striped in the store and this season is no exception! There are quite a few options currently to choose from - this button up tunic dress is one of my current (versatile) favorites: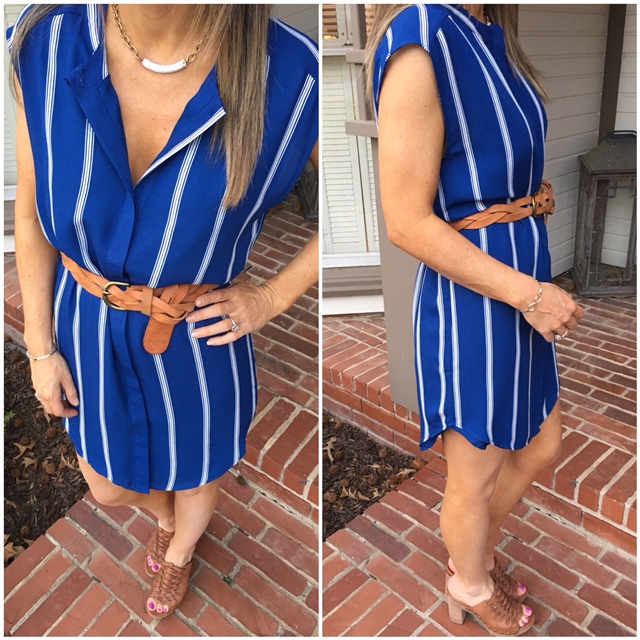 I feel like belts used to be a wardrobe staple, but as society got into a loose-is-better let's-cover-everything-and-wear-a-tent mindset, we got away from cinching our waists and showing off our figure. I am loving the fact that belts are being incorporated again to add an extra element to an outfit. It can really help define our shape. But, don't get me wrong, I love a good loose, comfy tunic just as much as anyone, just not ALL the time! It's fun to get our of our box every once in a while!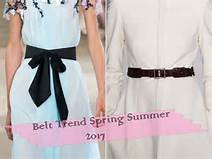 Another hot trend I love is the culotte. Anything to get us out of our trusty denim, right?! These pants can be styled so many ways and they work for any occasion.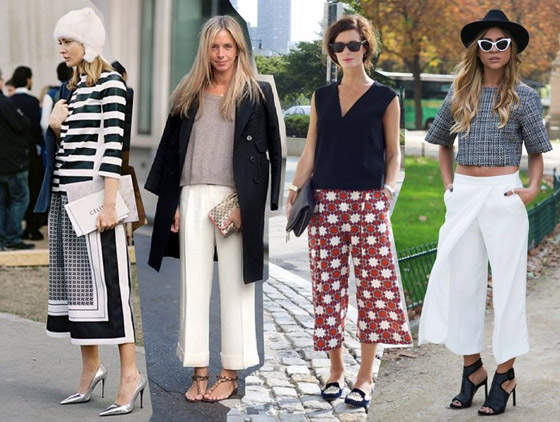 Here is a pair we currently have inside the store. The vertical stripes help elongate - something my short legs appreciate! ;) Best of both worlds: Culottes + Stripes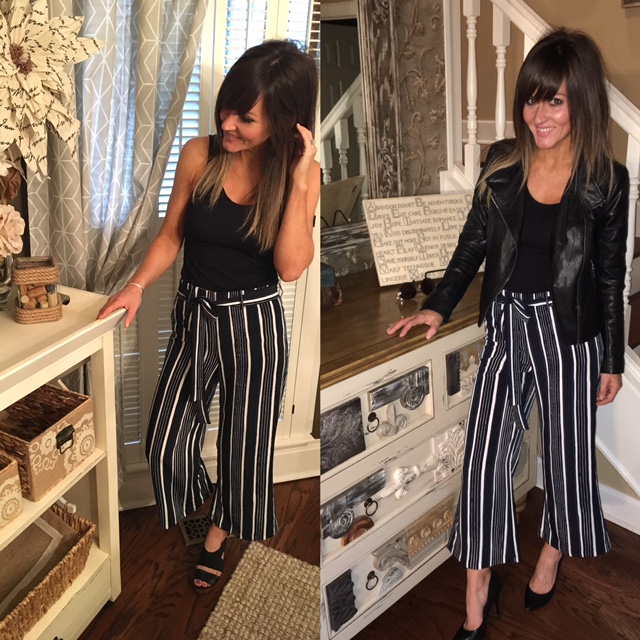 Wear now during this crazy-cold-to-hot-in-a-matter-of-a-day-weather with pumps or booties and a jacket/blazer you can shed if needed. Wear in Spring/Summer with a simple tank or blouse/collared shirt for work + sandals/wedges. (pants are by Cupcakes and Cashmere)
Have a wonderful day!
xo,Meagan