Nothing says romantic or love quite like ruffles. Since we are fast approaching on Valentine's Day let's get inspired to plan our date night outfit whether it's with your husband, boyfriend or your girl tribe.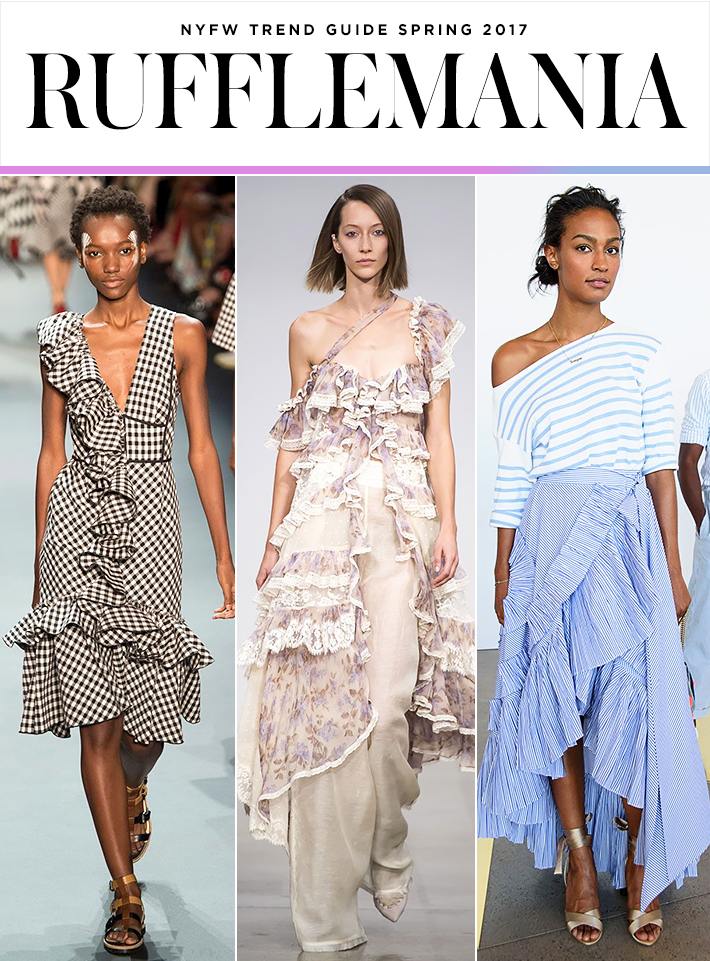 One of my favorite dresses we recently got in has just the perfect amount of ruffle adorned on one shoulder. It has such a beautiful fit! Perfect for any special occasion.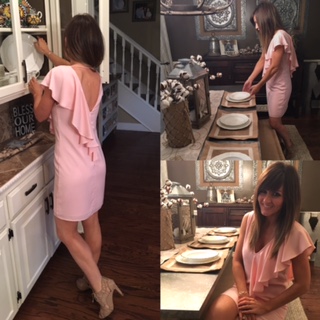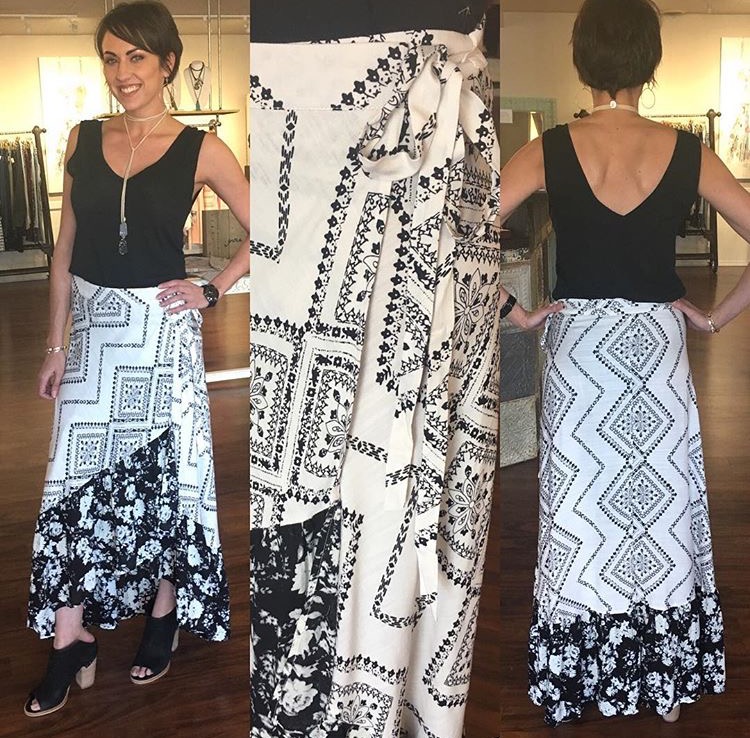 This maxi skirt with ruffle hemline reminds me of the one shown in above photo of runway inspiration. So cute and easy to wear. Style it easily with simple tanks + simple sandals as shown, or wear with a chambray collared shirt and heels.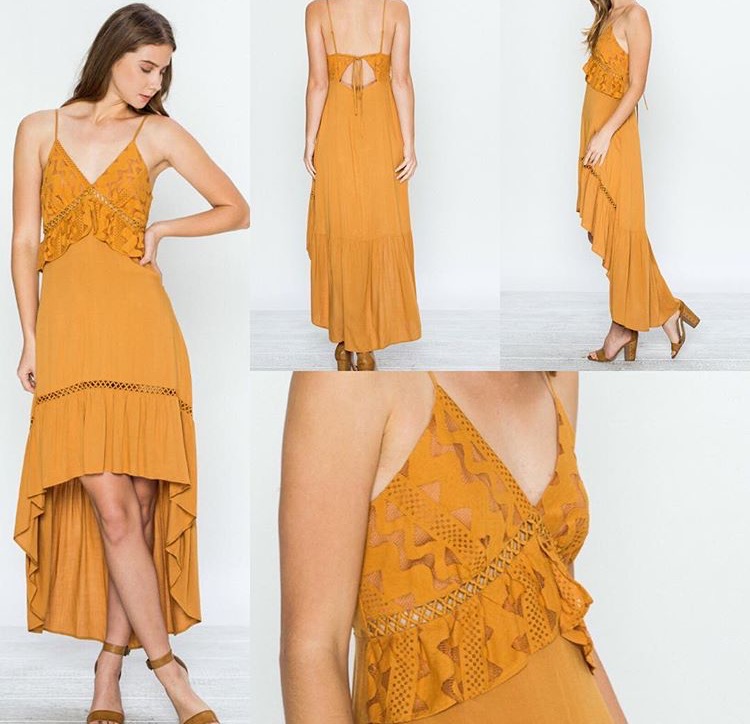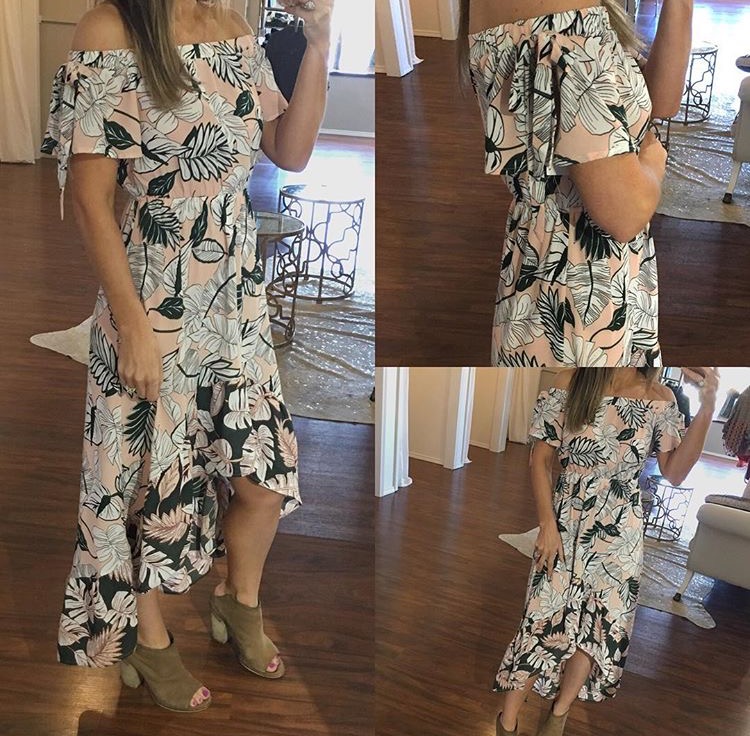 These 2 dresses are $40 and under. Come on hot Summer nights! (You can shop our Instagram from the home page of our website! We use our social media as our website & ship daily from IG!)
Click HERE for more couture fashion inspiration from the Resort '17 runway collection. We have several tops with ruffle detail + shoulder cut-out detail coming. I especially love the mix of a feminine, soft ruffle piece paired with a more rough, rugged & structured piece like a leather jacket.
One thing I try to do with women who come into my store is encourage them to get out of their comfort zone a little by pairing items together that they had not thought of before, or even slipping into a bold print if they say that everything they seem to own is a solid. Fashion should be fun - never stressful. And for the love, if YOU love it, wear it! If there is some trend that you keep seeing, but it doesn't look good on your body type or you just aren't feeling it, DO NOT wear it. You will never go wrong dressing for YOUR body, no matter what the major trends of the moment are. I always say, nothing ever truly "goes out" - it is just all in how you style it. Stay true to yourself all while still playing with fashion and just enjoy expressing yourself on a daily basis through the clothing you wear. Isn't it fun to be a woman?!
I invite you to come into our store if you have never been in before! We have SO MUCH variety right now. From major sale items to brand new Spring/Summer collections rolling in daily. Thanks for reading and hope we can assist your style needs soon!
xo, Meagan