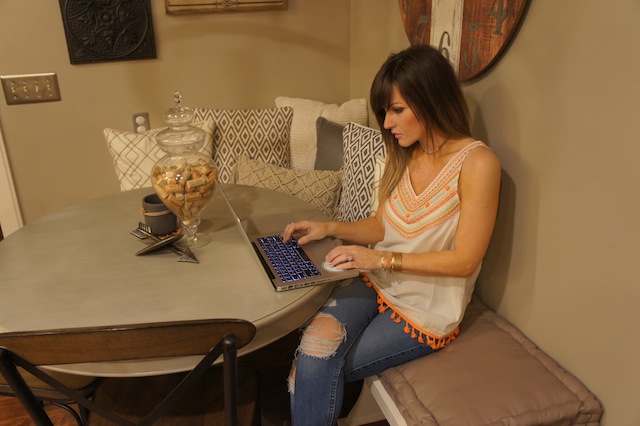 So here I am researching "global inspired" fashion that is trending pretty strongly for Spring/Summer 2017. We saw a lot of this look on the runways in 2016 and it has only grown in popularity. When I started buying for Spring/Summer '17 last year (yes, retail moves so fast!) almost every showroom had some sort of embroidery, tassel, pom pom, or print that had a very distinct vibe that has come to be known as "global." Inside my store, Hazel's Haven, you will have many options to choose from, like the top I have on in the photo above ($54.50). Intricate embroidery and other embellishments deliver even greater depth to colorful patterns and prints for some true statement pieces.
Let's look at more inspiration taken from runway shows: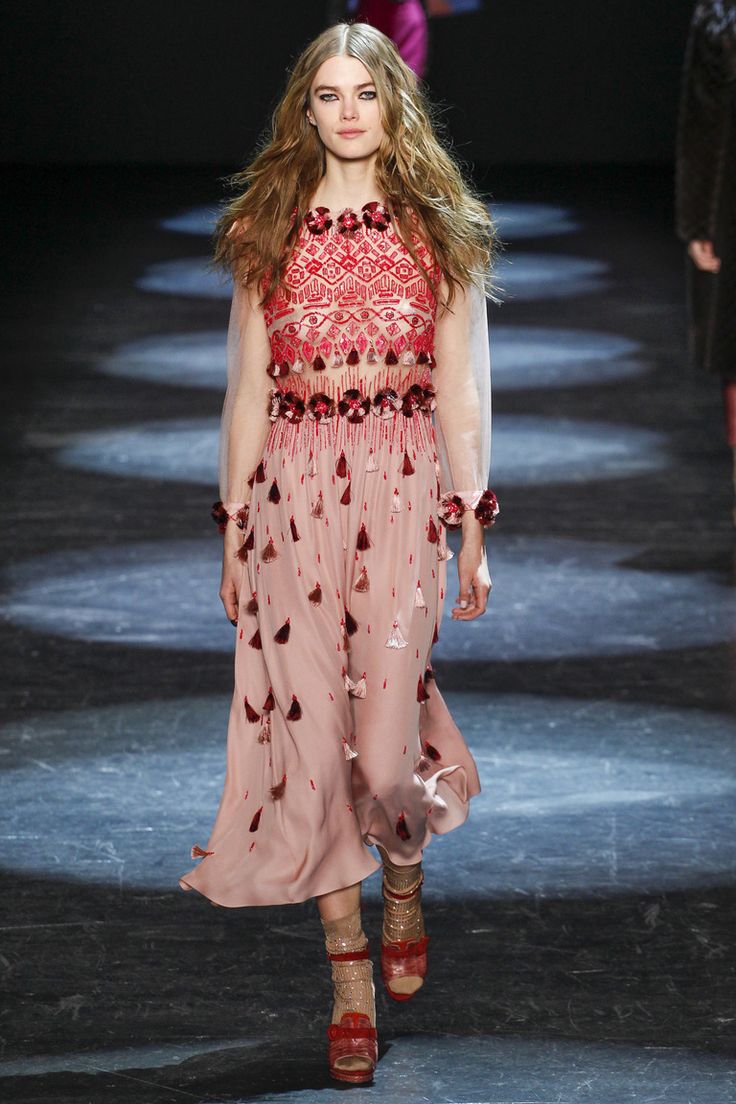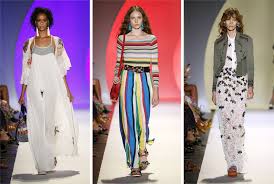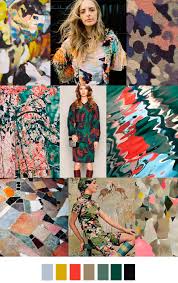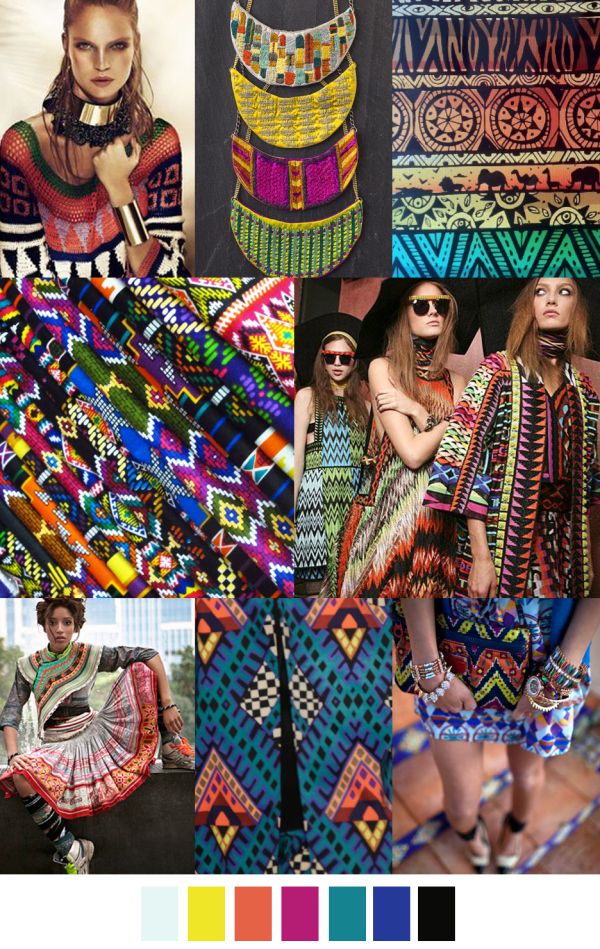 I always love to see how designers behind clothing labels recreate what top couture designers showcase to make it more for every day life. Here are some of the pieces we have selected for our store (please excuse the lack of fun, more professional photos as I have been "a little under the weather")...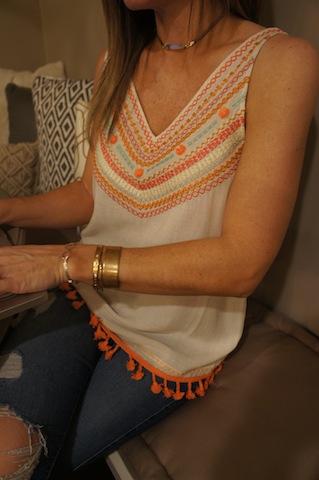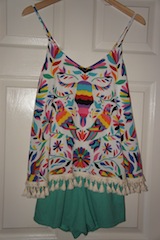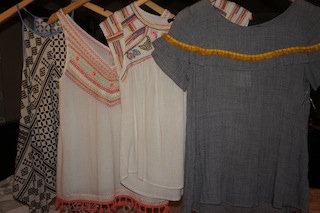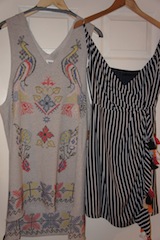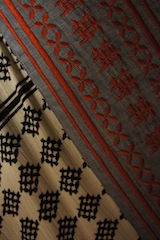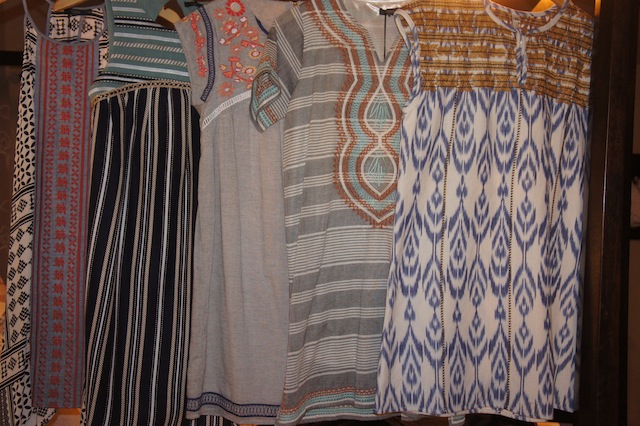 You can see the common resemblance among each of these pieces...embroidery, prints and tassels. I love that a few of these incorporate stripes. Of course, stripes NEVER get old and never leave the world of fashion but they sure made a bold statement at the latest New York Fashion Week Spring '17 runway show!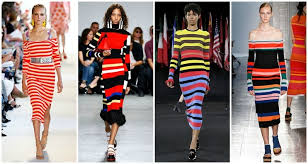 We currently have and will continue to have lots of stripe options in the store this season!
If you're in the mood to start transitioning your wardrobe to Spring's brighter color palettes but are still experiencing cold weather, just layer your favorite go-to sweater cardigans or moto jackets over all the cute sleeveless tops and dresses. Do not switch over to open toe shoes yet. Instead opt for a good over-the-knee boot paired with a Spring dress. I always love the mix of a feminine print or fabric and a more rugged piece like a leather jacket or bold leather shoe/boot. Working at the store I own, I often get away from what I love most, which is STYLING women and helping them create looks that perhaps they would not think of on their own. I get caught up in all the other million little things that come along with owning a business. That is why I am excited to be blogging again and giving you the inside scoop from all the research and first-hand experience I have from markets and such. I never want it to come across that I think "dressing like a million bucks" is important or that material things are fulfilling because that is just not the case at all. I do, however, think that dressing nice (whatever your budget for that may be) is a small part of how confident you feel and it's proven that when we FEEL confident, we are able to then put the best version of ourself out there to interact with the world around us. And let's be honest...women just love clothes!!! Right?! We all know that no matter how nice of material things we have around us, unless our hearts are right and our intentions are true and in line with God's purpose, we will never experience true fulfillment. I feel the need to stress these things because working in the industry that I do, it's too easy for some to get caught up in or for people to make assumptions that are just entirely false. I think that no matter where we work, or what season of life we are in, we are all here for a purpose. I have always been in the business of serving and assisting others. I love to build others up and love on people. Of course, some days it is challenging but there are challenges in everything, right?! Okay, I've gotten totally side-tracked but it's important to me that I share my heart. I've always been an open book, but due to some unfortunate circumstances that rocked my world in 2016 I kind of went into major protection mode and really withdrew. That's just not who I am. It feels good to be back and sharing my heart with you. With all of the constant social media in our face and the seemingly perfect lifestyles (c'mon, we know better than that by now!), it's refreshing to be vulnerable sometimes and allow growth. So, besides some fun global fashion inspiration, I leave you with these 2 quotes...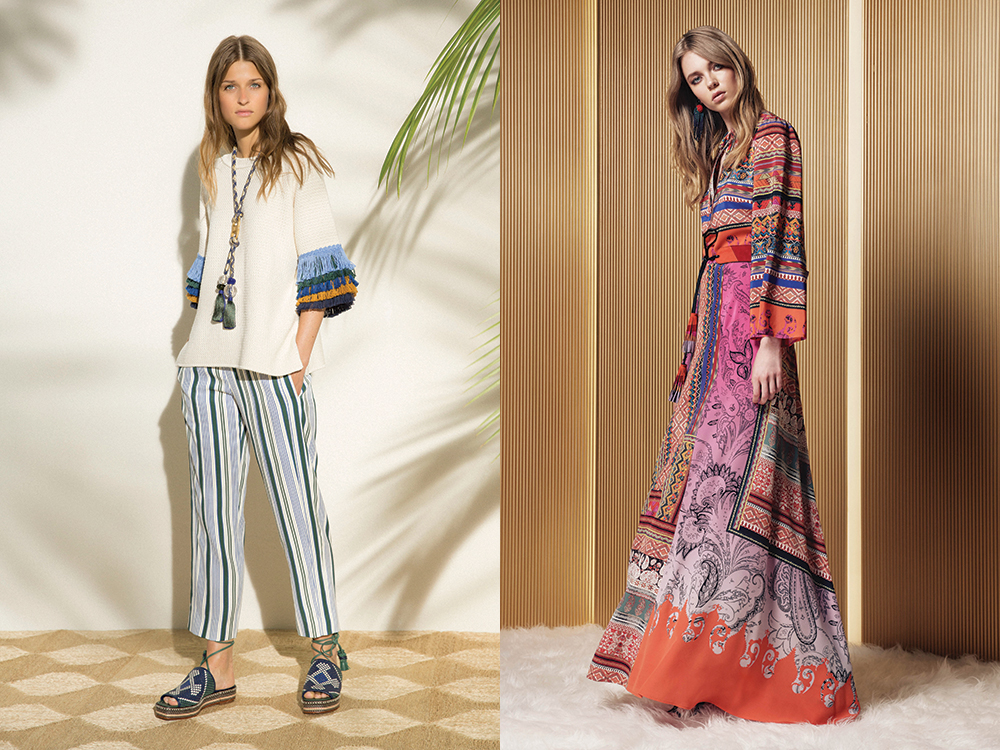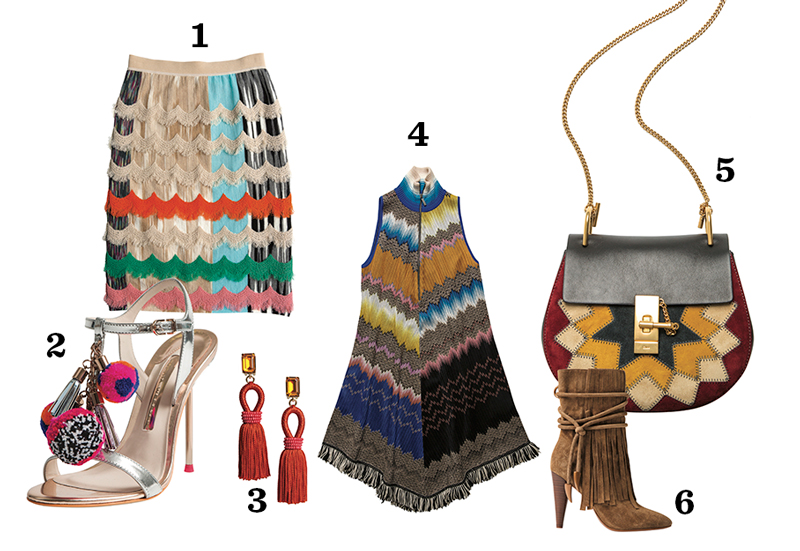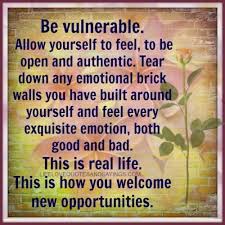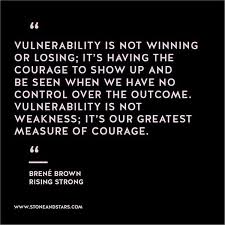 xo, Meagan